OxyMagic of SEPA has helped thousands of clients in 2019 remove stains and spills from their homes.
We are working on a way to provide perfect, consistent before and after photos on our job sites with a tripod, but in the mean time we have one photo from December that left a customer completely speechless.
Their nearly perfect carpet was plagued with a stain at a transition point into the next room. First impressions are important, and every visitor had to walk over this area to see the rest of their home.
After providing our no-hidden-fee price over the phone, we came out to tackle this entire room.
See for yourself what we did to this area of carpet!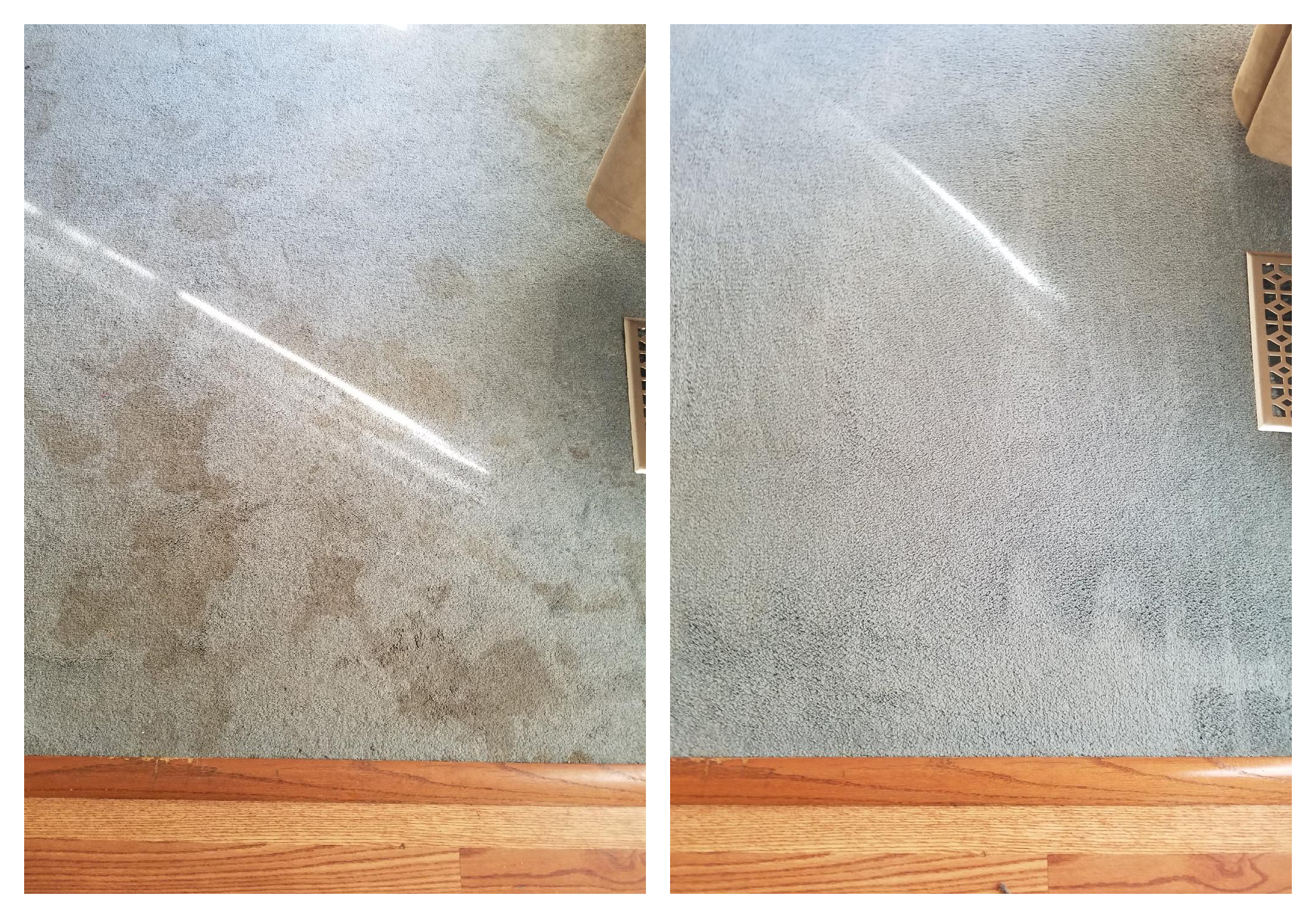 If you are in need of carpet or upholstery cleaning in Delaware, Pennyslvania, or South Jersey, give us a call or use the contact form below!
CLICK HERE to use our contact form.
Thank you and Happy New Year!